2017 Summer Swimming Options in Maple Grove

May 25, 2017 10:28PM ● Published by Wendy Erlien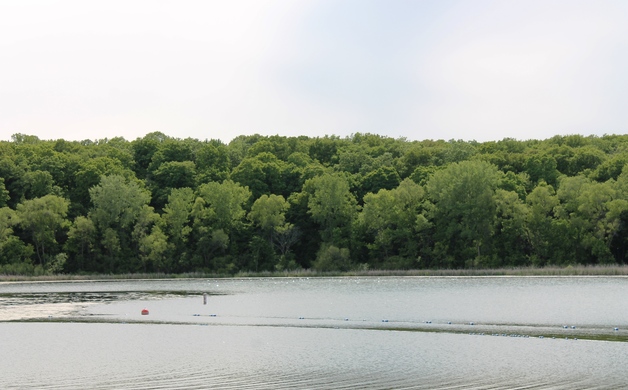 Fish Lake Regional Park (photo by Wendy Erlien)
Several summer swimming and water activity options for all ages in Maple Grove. 
Here is a look at some of the options for the summer of 2017.
Maple Grove Central Park Interactive Fountain

Weather permitting the Maple Grove Central Park Interactive Fountain, located at 12000 Central Park Way, opens 10 a.m. Saturday, May 27 (weather permitting). The fountain is a 2100 square foot plaza with 49 jet sprays and 18 arching sprays, according to Maple Grove Park and Recreation guide.
It is free to play in the fountain, changing rooms and restrooms are located inside the park building. 
Read more, including rules: http://www.maplegrovemn.gov/parks-and-recreation/central-park-maple-grove/central-park-interactive-fountain/
Maple Grove Community Center Outdoor Pool

The outdoor pool at the Maple Grove Community Center opens for the season from 10 a.m. to 6 p.m. daily Saturday, May 27 and Sunday, May 28 with the indoor pool open regular hours. On Monday, May 29, all pools are open 10 a.m. to 6 p.m., according to the Parks and Recreation Department, and again the following weekend June 3 and 4. Visit the city of Maple Grove website (below) for continued summer hours, which start June 6. The Maple Grove Community Center is located at 12951 Weaver Lake Road.
For additional hours for both the indoor and outdoor Maple Grove Community Center pools and as well as admission and pool specials: http://www.maplegrovemn.gov/community-center/swimming-pools/

Elm Creek Swim Pond

The Elm Creek Park Reserve Swim Pond opportunities open starting Memorial Day weekend. Lifeguards are on duty from noon to 8 p.m. on the weekends and Memorial Day, according to the Three Rivers Park District, and weekdays starting June 12.
Admission is $5 for a daily pass or $18 for a season pass. Children under one year old swim for free.    

 More information: https://www.threeriversparks.org/parks/elm-creek-park/elm-creek-swimming-pond.aspx
Beaches
Weaver Lake Beach, located at 8401 Dunkirk Lane North, is considered a public beach with lifeguards and park supervisor on duty. The hours of operation are noon to 7 p.m. Monday through Sunday from Saturday, June 3 through Sunday, Aug. 20 with special hours of 10 a.m. to 8 p.m. on July 4, according to the Park and Recreation guide.
For more information on Weaver Lake Beach/Park: http://www.maplegrovemn.gov/parks-and-recreation/parks-and-trails/weaver-lake-beach-and-park/

The Three Rivers Park District also has several beaches throughout the Twin Cities that open Memorial Day weekend. Hours through Labor Day are 9 a.m. to 8 p.m. These are unguarded beaches. 
For more information on beaches in the Three Rivers Park District: https://www.threeriversparks.org/activities/swimming.aspx
Community
Maple Grove
Beaches